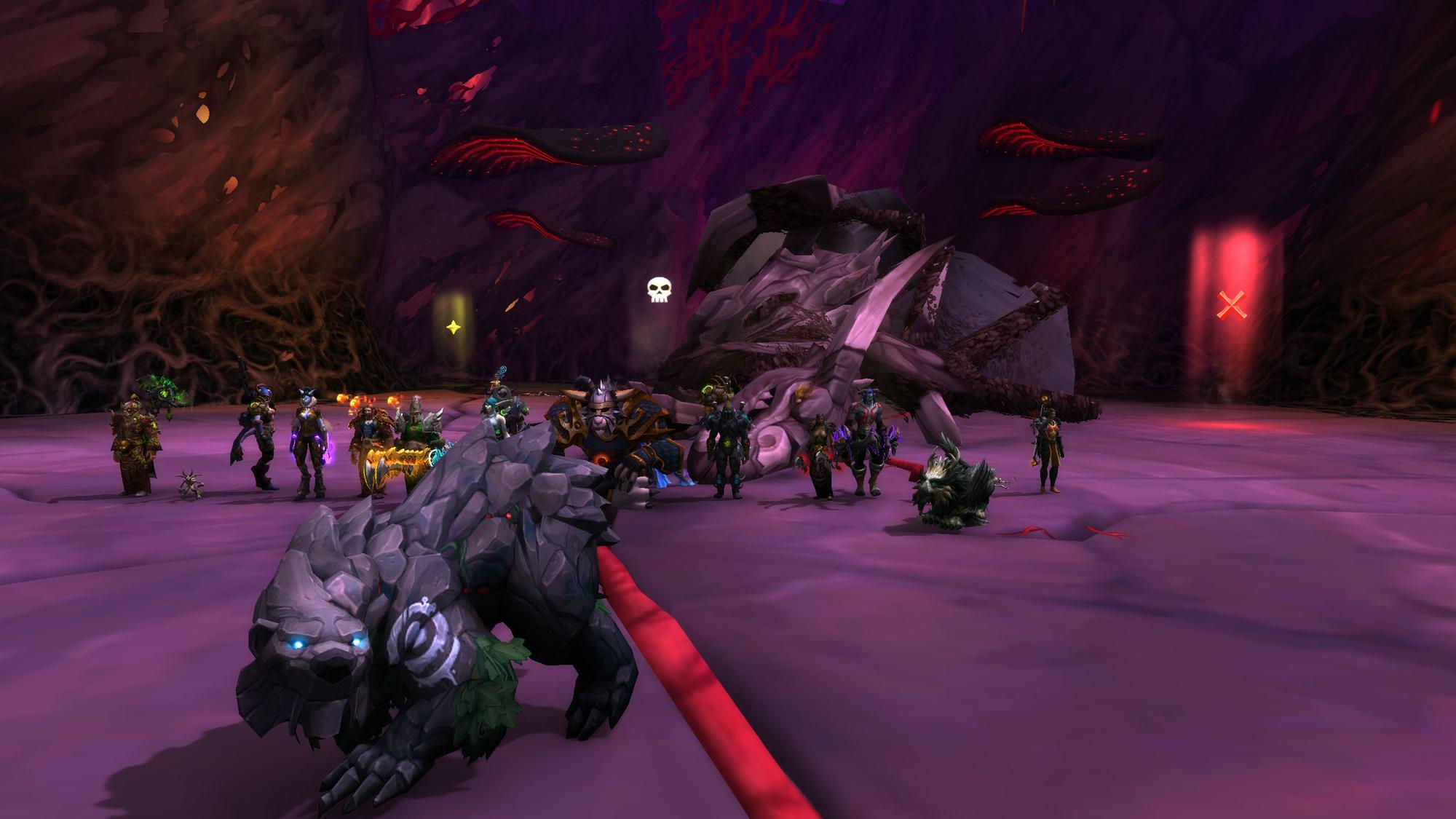 Mythics:
Huge congrats on our first mythic kill of the expansion guys! I can see this group going really far as we continue to learn each others strengths and weaknesses. Now that we have slayed the dragon, we will moving on to Elerethe Renferal. After her, we will probably move onto Il'gynoth, HEart of Corruption then either Ursoc or Dragons of Nightmare. Please research these fights on your own before this weekend so that when we get to them, everyone is on the same page as Asur explains our strats.
Discord:
Due the huge amount of positive feedback regarding the use of Discord, we have decided to make that our official voice chat for raid and off hours. The details can be found in the Guild Info.
Guild Repairs:
Guild repairs are supposed to be there to help raiders with the financial burdens that come with being a part of a raiding team. I have (until Sunday) kept repairs on with a 500g cap per day, however we were running into a problem where that wasn't enough to cover the cost of repairs during raid times. In an effort to avoid bankrupting the guild bank but also cover repairs during the raid, I have increased the repair cap to 1k but will be turning it off during the week.
EPGP:
EPGP is our loot system. We have had 3 weeks to accumulate Effort Points (EP) and are now using loot master to distribute loot so please have the "EPGP Lootmaster" addon installed and turned on for raids. If you have any questions about how this loot system works or have concerns about, please direct your questions to me. I will be making a post to go over it in more detail for everyone to see including a link to see where you stand compared to everyone else.